Please Visit Our Sponsors Websites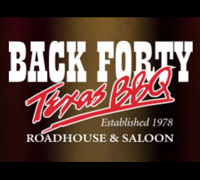 Award Winning BBQ
The Back Forty BBQ Team travels regularly to compete in contests against the nation's finest barbecue operations. As one of the nation's Top-24 Barbecue Teams, Back Forty has been invited to compete in the annual National BBQ Rib Cook Off since 1991.
The 24-member panel of judges regularly votes Back Forty the #1 Barbecue In California. In 2011, Back Forty was named the #1 Barbecue in the Nation. In 2012 and 2014, Back Forty was voted "People's Choice" among all competitors. The prestigious panel also singled out Back Forty's Barbecue Sauce twice as the Best Barbecue Sauce in the Nation!
More than 400,000 people attend the 4-day event. After sampling barbecue prepared by all competitors, they voted Back Forty's barbecue the best in the competition!
#1 Barbecue In California, #1 Barbecue in the Nation – 2011, "People's Choice" Award – 2012 and 2014, Best Barbecue Sauce in the Nation! – Two Times winner
100 Coggins Dr., Pleasant Hill, CA 94523, Tel: (925) 935-1440, Fax: (925) 935-1343, Email: information@backforty.us, www.backforty.us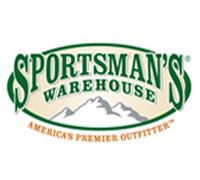 Whether your passion is hunting, fishing, camping, backpacking or shooting, it's important to have the right equipment when you head into the great outdoors. Quality gear gives you the edge you need to perform well and enjoy the journey. That's why Sportsman's Warehouse carries only top-quality, brand-name products for the serious outdoor enthusiast.
Our mission at Sportsman's Warehouse is to provide outdoor enthusiasts with quality merchandise in a friendly, low-key shopping environment. When you combine wide selection and great prices with a knowledgeable, expert staff that is eager to assist you, there's really no reason to shop for your outdoor needs anywhere else.
Providing a unique shopping experience is only the start at Sportsman's Warehouse. We are a part of the outdoor communities we serve, and we take every opportunity to be actively involved in enlightening and educating our customers through special events, classes, seminars and expert presentations. No matter what your level of expertise, you'll find a wealth of information to help you expand your horizons, develop your skills and gain even more enjoyment from your outdoor activities.
Take the time to get to know your local Sportsman's Warehouse. You'll find that we are "the great indoors for those who love the great outdoors." We're more than just a store — we're your outdoor adventure partner, so be sure to take advantage of our friendly experts, quality gear and down home attitude. You'll be glad you did.
Please visit this great local sponsor - click here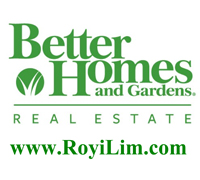 I have entire team of trustworhy experts ready to work with you. Contract, escrow, legal, finance and of course real estate experts on the Better Homes and Gardens Real Estate staff are at your service. If you would like to see a property in person, I will be happy to take you at any time.
I have taken the stress out of home buying and selling through educating my clients step by step, on the process. You can rest assured, as I focus on a clear channel of communication with constant updates.
Better Homes and Gardens has had hundreds of listings and sales in the Bay Area and would work tirelessly on helping you sell and/or buy your home.
Realtor Associate , Realtor , CALBRE# : 01991205 , C: 650-291-4397 , Roy.Lim@goBHG.com, http://www.royilim.com/
Languages: English, Dutch. Find me on Facebook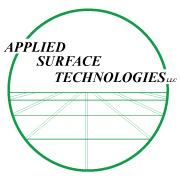 SURFACE PREPARATION-FLOORING REMOVAL & DEMOLITION
WE RENT
Flooring Removal Scrappers & Strippers, Turbo Strippers, Duro Strippers, Mega Chippers, Bobcat & Skid Steer Floor Plow Demo Scrappers, Concrete High Speed Diamond Grinders with Vacs, Concrete Planers/Scarifiers with Vacs, Shot Blasters & Hand Held Concrete Grinders
WE SELL
Steel Shot & Shot Blasting Parts, Concrete Grinding Diamond Cup Wheels & Dust Shrouds, Walk Behind & Ride on Flooring Removal Scrapper Blades
LALO FLORES (707) 426-9000 email: surfprep@yahoo.com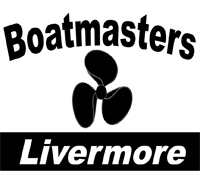 We are your Bay Area leader in boat repair, marine supplies and fishing tackle! We also carry a large supply of OEM parts and accessories for Mercruiser Marine, Mercury Outboards, Mercury Racing, OMC-Cobra, Johnson Outboards, Evinrude Outboards, Force Outboards, and Volvo-Penta Sterndrives. Check out our online store for products like oil filters, fuel filters, oil, boat grease, gear lube, water pumps, propellers, fishing tackle, fish finders, boat-trailer parts, electrical and fiberglass repair. If you can't find something on the website please call us at 925-443-5775.
Boatmasters is Located in Livermore, California and provides San Francisco Bay Area residents with boat repair, boat storage, marine maintenance, fiberglass repair, prop rental, trailer repair, and boat sales. We also specialize in Mercury Optimax, Mercury Verado, Evinrude E-Tec and just about every outboard motor ever built. We're your source for Mercury Optimax Oil and Mercury Outboard Motor Oil.
We also carry an extensive line of OEM Parts for Mercury, Mercruiser, OMC, Force Outboards, Evinrude/Johnson Outboards, Volvo Penta and Yamaha Outboards. Whether you need a water pump impeller or OEM oil filters, we're your source for Marine OEM Parts and Accessories.
www.boatmasters.com, Phone: 925-443-5775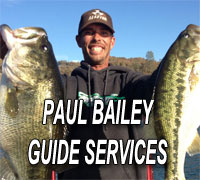 Clear Lake is on every Bass fishing lover's bucket list, and for good reason. Along with being possibly the oldest natural lake in Northern America, it is also one of the top Bass fisheries in the country. I guide year round, specializing in teaching my techniques and lake knowledge to experienced anglers who fish for fun or compete in tournaments. Background After an injury on the track ended my professional BMX racing career, I took my love of fishing and turned it into a new career and lifestyle. Originally from Agoura, CA, I started out fishing team tournaments at lake Casitas moving on to fishing as a Co-Angler in bigger tournaments, which eventually led me to fishing as a Pro. I've received "Angler Of The Year" titles, plenty of first places, and have finished in the Top 10 in numerous big name tournaments such as, FLW & WON BASS. 10 years ago I decided to move up North to the top Bass fishing lake in the country to learn its in's & out's, figure out its secrets & I haven't looked back. For the last 5 years I have focused my attention to guiding on Clear Lake, teaching others what I have learned. Spring Bites Bed fishing, Spinner baits, Buzz baits, Big Baits *Big bait trips depend on fishing at the time Summer Bites Frog, Topwater baits, Jigs, Crank baits, Carolina rigs Fall Bites You name it, we can fish it Winter Bites Big baits, Swimbaits & A-rigs *All A-rigs are hand-made Bailey-rigs (for sale in our store) *There are no guarantees in fishing, especially with Big baits. *Big bait trips are only available during certain times of the year. Clients bring their own big baits. Certain big baits will be provided and we reserve the right to charge for certain baits lost by clients. *If the Big Bait Bite in not going, you will have 7 days to reschedule within the next calendar year.

Paul Bailey - Tel: 707-289-4280 Email: BigBaitBailey@gmail.com
www.bigbaitbaileyguideservice.com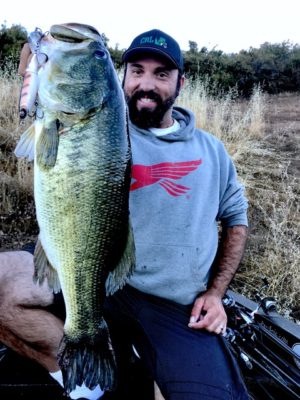 XPERIENCE GUIDE
OFFERING A FISHING GUIDE SERVICE THAT SPECIALIZES IN BASS FISHING ON NEW MELONES RESERVOIR AND SURROUNDING MOTHER LODE LAKES New Melones, Don Pedro, McClure, Lake Tulloch and more.... LET'S GO CATCH SOME FISH!!!
John Liechty was born and raised on the west slopes of the Sierra's and is a fourth-generation outdoors man in the area. Growing up in the small town of White Pines, he had the beauty of nature and fishing access at his backdoor. At a young age, a typical day was to wake up, rig a couple rods and walk or ride a bike to the local lakes and streams.

These were the years he found a true passion for the art of angling. His parents Dan and Sandy Liechty owned a local Fly Shop and John spent many hours working in the store tying flies and sharing his fishing knowledge with others. Dan Liechty was a local fly fishing guide and as a young adult John was introduced to guiding and started taking clients out on the river himself. Teaching and explaining techniques that he had learned as a child. After many successful years of fly fishing John took interest to the world of bass fishing and started fishing tournaments in the area. Spending many hours on the local reservoirs he began to figure out how to not only catch fish, but catch the biggest fish that were in the lake. On April 6th, 2012 John was out in his small aluminum boat chasing trophy bass when he hooked and landed the second largest bass (now third) ever to be caught out of New Melones Lake.
BOOK A TRIP TODAY: Contact Guide John Liechty (209)743-9932 xperiencefishing@yahoo.com *Licensed-Bonded-Insured*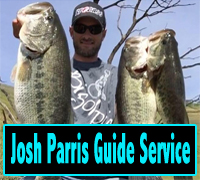 JOSH PARRIS GUIDE SERVICE
NorCal tournament Angler and Rbbass Staffer Josh Parris is now guiding! Josh has been staking up wins and Angler of the year titles in the last few year across the Northern California and in Motherlode tournament scene.
Josh is now offering full and half day guided trips to teach you what you want to know to make you a better angler. Whether it's chasing big Swimbait fish, how to be more competitive in tournaments, working on a particular technique or just to catch fish, he can adapt any trip to fit your needs. During Opportune months Josh will also be offering trophy trout and striped bass trips!

What's included On a trip with Josh you can expect him to work for you! Using his knowledge and expertise from years of experience tournament fishing and trophy bass chasing to put you on fish. You'll be riding around in a fully tournament rigged 2018 Nitro Z18 with Mercury 175 outboard. Josh provides almost everything you need for a full day of fishing including Falcon fishing rods, reels, all the tackle, sunscreen and waters. The only things you need are a positive attitude, lunch if you want and your fishing license and your always welcome to bring your own tackle if desired. During the trip Josh will also snap pictures of you and your fish to remember a great time on the water or maybe your new personal best!
BOOK A TRIP TODAY: Contact Guide Josh Parris (209)217-7368-9932 Jshparis@yahoo.com *Licensed-Bonded-Insured*